Pins are often utilized in surgical management of fractures. The surgeon is able to realign the fractured bone and insert the pins in a minimally invasive manner. The pin is left sticking out of the skin in order to be removed after the fracture has had some time to heal. Pin removal may seem like a big deal, however it is something that can be done in the office with minimal discomfort. 
My daughter Annabel was training slalom with the Ski Club Vail on January 31st 2017. Her glove became tangled in the mesh fencing on the course fracturing her left humerus.  She was taken to Vail-Summit Orthopaedics where she was evaluated by Dr. Joseph who took her to the operating room that same afternoon.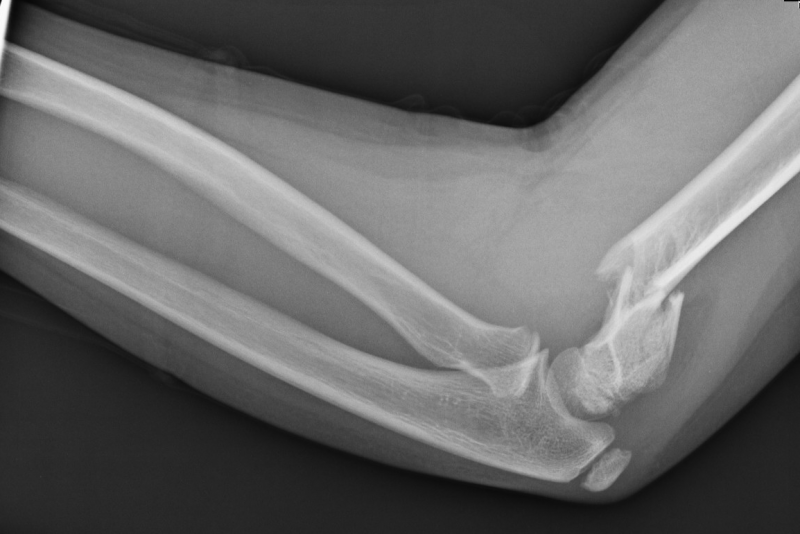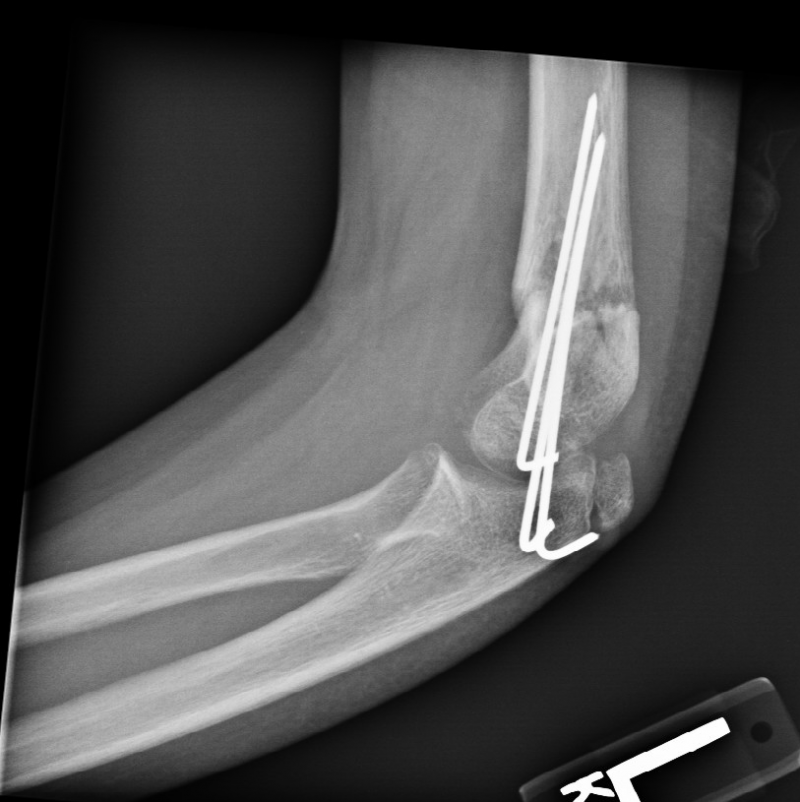 Thanks to Dr. Joseph's skill and expertise, the fracture was reduced and stabilized with 2 pins.  Annabel's bones healed up nicely and she was ready to have her pins removed one month later.

Annabel has made a full recovery from her injury and one might see her speeding by on the slopes this winter.  Pin removal is nothing to be nervous about.